Ruben Barahona
Guatemala
"To know what you know and what you do not know, that is true knowledge - Confucius"
COLOR REALISM
Tattoo Styles
Realism
Illustrative
Black and Grey
Home Base
New York, New York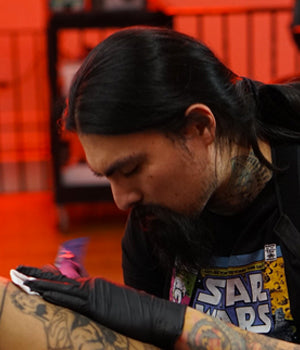 Contact Artist
Born in Guatemala City to a single mother in the midst of a bitter civil war, Ruben sought solace in the arts. Through hard work and determination, Ruben was able to earn academic scholarships all the way through college, where he studied music. Although he is still passionate about music, he discovered that his true talent lay in drawing. From that point forward, Ruben dropped everything to become a tattoo artist. Ruben honed his craft and eventually opened his first shop in 2013 in Antigua, Guatemala.

In 2017, Ruben moved to NYC and a year later opened Graveyard NYC in lower Manhattan. Today, Ruben travels major conventions throughout the World.