Mark Mahoney
United states
"Where the elite and the underground meet."
FINE LINE BLACK AND GREY
Tattoo Styles
Single Needle
Black and Grey
Home Base
West Hollywood, CA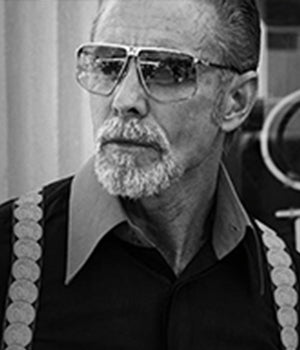 Contact Artist
Mark Mahoney is a living legend in the tattoo world. He is a man whose eyes tell a story. And he is the distinguished proprietor and principal artist at The Shamrock Social Club on Sunset Boulevard.

His iconic, signature style is fine-line black and gray single needle tattooing for which Mahoney is considered to be one of the leaders in elevating and popularizing as an art form. He's also acclaimed for his majestic portrayal of religious icons. Mark Mahoney is revered by fellow tattoo artists, and the younger generation look to him as inspiration and mentor in the craft of tattooing.

Mark was introduced to tattooing as a teenager. His career spans from Boston 1977 tattooing in outlaw motorcycle club houses when tattooing was illegal to his involvement in the early 80's underground NYC punk scene (the late Sid Vicious and Johnny Thunders were some of his first clients and friends) to his west coast beginnings at the oldest shop in the country, the Pike in Long Beach where he worked with Bob Shaw and Col. Todd  and the old school ethics were hammered in daily along with the occasional gun fight. From there he moved onward to his true passion and way of life that is black and grey in East LA.  Mark had to hustle and fight to bring this style from the hood to Hollywood.  

Mark's clients range from the working class individual to rock musicians and notable film actors, and he treats them all with equal respect, consideration and discretion. He is a strong proponent of tattoos as "art for the people."