Mario Barth
Austria
"Few people have been able to transform an industry like Mario Barth."
CREATOR OF INTENZE
Tattoo Styles
Color Realism
Traditional Japanese
Black and Grey
Home Base
Las Vegas, Nevada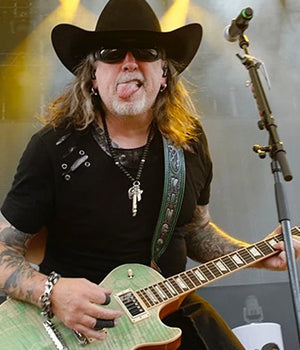 Contact Artist
Celebrity tattoo artist, tattooing entrepreneur, rockstar, and global force, Mario Barth has done more for the tattooing industry and culture than any other person in history.

Mario came up in the Austrian underground in the late 1970's when tattooing was illegal. He perfected his craft and quickly rose to prominence. Winning over 200 international awards and setting multiple Guinness World Records. Never losing site of his calling as an artist he became the #1 tattoo artist choice of celebrities. Tattooing the biggest stars in music and Hollywood.

Mario wields the largest portfolio of tattooing interests in the world. He owns and operates shops in Europe and in the United States. Holds the honor of being the first tattoo shop on the Las Vegas Strip and is the Owner/Founder of INTENZE products, proudly the safest and best quality ink on the market.

Today Mario splits his time between Las Vegas, where is corporate headquarters is located, and his hometown of Graz, Austria, where he has become a Austropop superstar performing with his band About Kings to sold out stadiums across Austria and Germany.

Notable Mentions:
As seen on the cover of INC Magazine, Forbes, Bloomberg, Yahoo Finance, New York Times, Keeping up with the Kardashians, and more. Mario Barth has over 2 Billion media impressions worldwide.