Kamil Terczynski
Poland
"Grind it."
HORROR
Tattoo Styles
Horror/ Graphic
Cover- ups
Home Base
High Voltage Tattoo, Los Angeles, CA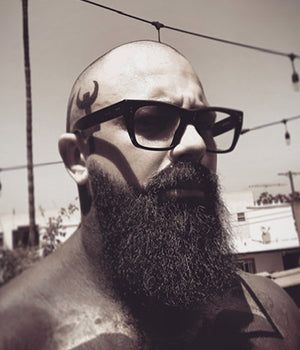 Contact Artist
Kamil Mocet is a world-renowned tattoo artist who needs no introduction to those in the tattoo industry nor serious tattoo enthusiasts. Tattooing since 1999 he is a proud official artist of the Intenze Ink Family as well as Intenze Frontiersmen.
From July 2020, Kamil is a resident tattoo artist at Kat Von D's High Voltage Tattoo Shop in Los Angeles, West Hollywood.